Music for
Health,
Meditation
and Relaxation

Photos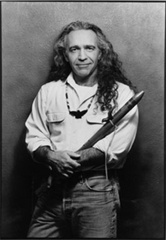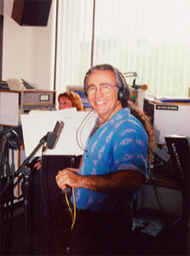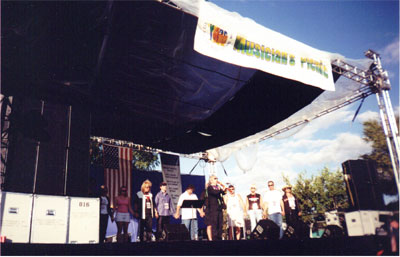 Playing the closing prayer on some very big speakers!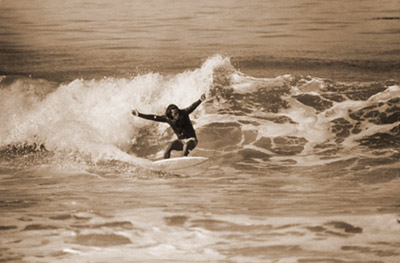 Surfing in Baja, CA in 1977
I had no idea I would one day be making music. For 20 years I loved being on the ocean. This photo reminds me of the lyrics from a couple of songs "What a long strange trip its been" and "I wish that I knew what I know now, when I was younger..."
My two closest friends - the Golden Retriever is named Oginali Efv or "Nali" for short.
Oginali Efv means "my friend the dog" and is where "Oginali Productions" came from. The little brown & black female was a stray I adopted. Her name is Maddy.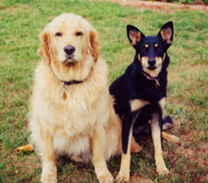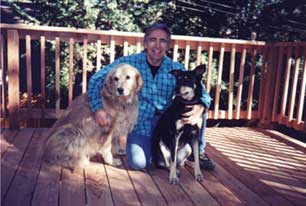 Live on radio KSBR in San Jaun Capistrano
with Robert Vincent (guitar)
and Scott Hartley (keyboards)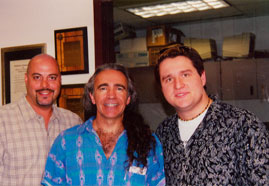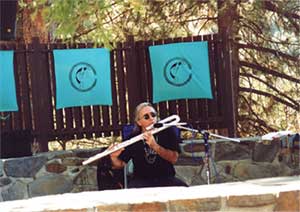 Southern CA Flute Gathering
playing the big bass flute.